Kitting, Pick-To-Light, Put-To-Light
Gain 30% productivity on your dispatching processes.
Improve efficiency and robustness of your kitting, order preparation and dispatching processes in a "Just-In-Time" et "Just-In-Sequence" spirit.
Discover the wireless Pick-To-Light system for full-kitting production, order preparation and parcel distribution processes.
Goals:

- Help operators and field workers in working more efficiently and reduce errors.
- Bring more agility reducing setup and reconfiguration of your kitting and order preparation zones.
- Improve productivity and reliability.
- Provide material flow realtime visibility.
- Remove paper based picking list, part location and kitting trolley labels.
By the way, what is IoT Pick-To-Light ?
How it works ?
As part of the preparation of component kits, the bins or shelves are equipped with IIoT sensors called mOOnTAG. They light up to guide the operator immediately with a light signal and display the desired quantity. With a simple gesture, the information on picking up parts in the bins is instantly transmitted to the supervision system.
This solution is intuitive. It requires no operator training and eliminates paper or mobile devices.

Who says "Pick", says "Put"
Our IoT solution can work the other way around and allow operators to know where to dispatch parts, packages ... We are talking about Put-To-Light.

It is even possible to have a mode that combines pick-to-light then put-to-light.
The EDITAG Industries Pick-To-Light offer is made up of 3 bricks to interface with your existing tools:

IoT sensors
mOOnTAG IoT sensors are the first building block of our Pick-To-Light system. Placed on the bins, on the boxes, on the shelves ... They guide the operator towards the element to be taken. mOOnTAG can also display the quantity to be taken, a barcode ...

The mZONE and mLOC indoor location anchors make it possible to locate items equipped with mOOnTAG in real time.
With an autonomy of several years, our range of mOOnTAGs dedicated to monitoring industrial flows and resources have several functions:
- location whose accuracy varies according to needs (from a few centimeters to a few meters)
- configurable displays, eliminating the need for labels and tracking cards.
Exchange & Transmit
mOOnTAG exchange data related to events and field operations in real time using long-range radio technologies.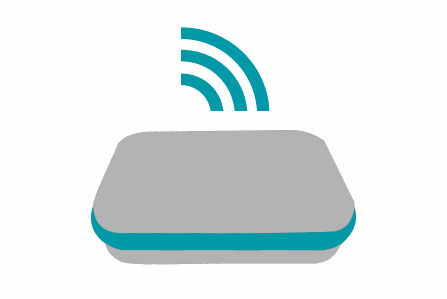 Our IoT sensors can operate on a proprietary and public / private LoRAWAN network. The necessary infrastructure to deploy is therefore minimalist.
Monitor & Improve
The data collected by the mOOnTAG are transmitted to existing business software and automatically translated into transactions.

Information is dynamically displayed on the mOOnTAG themselves (priority, next step ...). The automatic collection of field information thus gives you the real possibility of controlling industrial performance precisely and in real time.
Our software edge controller LOKEOS is configurable to fit your kitting process and has powerfull monitoring and visualisation features.
It offers interfaces toward existing applications (MES, ERP, WMS, IoT Platforms) and 3rd party devices (AGV/AGC, RFID readers...).
The solution thus allows autonomous or fully integrated operation.
Choose an IIoT solution that is quick to deploy and easy to maintain.
Our all-in-one evolutive solution prevents to deploy heterogeneous multi-vendor solutions, and offers an optimized TCO, a seamless integration for a fast ROI.
No cabling is necessary: kitting zone deployement and configuration efforts are divided by ten at a minimum and your teams are autonomous for any configuration tasks.
Flexibility and savings
A wireless Pick-To-Light solution offers unmatched flexibility and reduced deployment costs (no cabling costs!) The reconfiguration of zones is much faster, space and stocks are optimized.
Real-time monitoring and visibility
In real time, information is exchanged between the field and the information system. Whether you are equipped with an MES, an ERP or not, you know the progress of your processes.
Automatic capture of pick-up / drop-off information
In real time, stocks are up to date. By a simple gesture on the mOOnTAG, the operator sends the data to the information system.
You want more information about our IoT Pick-To-Light solutions?
Contact us :
Discover the other EDITAG Industries IIoT applications
Lean. Connected.
The solution for real-time monitoring and indoor/outdoor hyperlocalization of in-process and assets.
In real time, the "milk-man" knows which workstations need to be resupplied.
Digitize andon alarm clearing.
Take the first step to 4.0 industry.